cPanel Licenses
cPanel License helps you to manage your server by yourself. It is the same as a Control Panel of Server, it helps to easily configure your resources as you need. Buy cPanel License from serverwala with 24/7 support.
Cheap cPanel License
cPanel License
PLAN NAME
TYPE
ACCOUNTS
Price

cPanel Solo Metal Licenses

cPanel Solo Metal

Metal Type

1 account

cPanel External Premier Metal

Metal Type

Up to 100 accounts

cPanel Cloud Licenses

cPanel Solo Cloud

Cloud Type

1 account

cPanel External Admin Cloud

Cloud Type

Up to 5 accounts
Add-ons & Plugins

$10.00/Mo
CloudLinux

$30.00/Mo
Imunify360

$05.00/Mo
KernelCare Server

$30.00/Mo
LiteSpeed Web Server
$09.00/Mo
JetBackup for cPanel

Price Match!
Found a better price? Want to transfer your licenses from another provider but keep your same license pricing? We will match any other competitors external license price, guaranteed!

Bill Day Match!
Transfer your licenses from your current provider and we'll setup your licenses to bill on the same day each month! You will have no overlap in billing!
cPanel License Management
You are in control! Here is some important key that you can follow in managing your cPanel license through our field.
1. Cancellation of scheduled license for the end of the period.
2. Order new and active licenses instantly.
3. Change the IP address of the registered license.
4. Check the installed version of your OS.
5. Cancel licenses instantly.
6. Check the running environment type and kernel version.
7. View the installed version of the cPanel.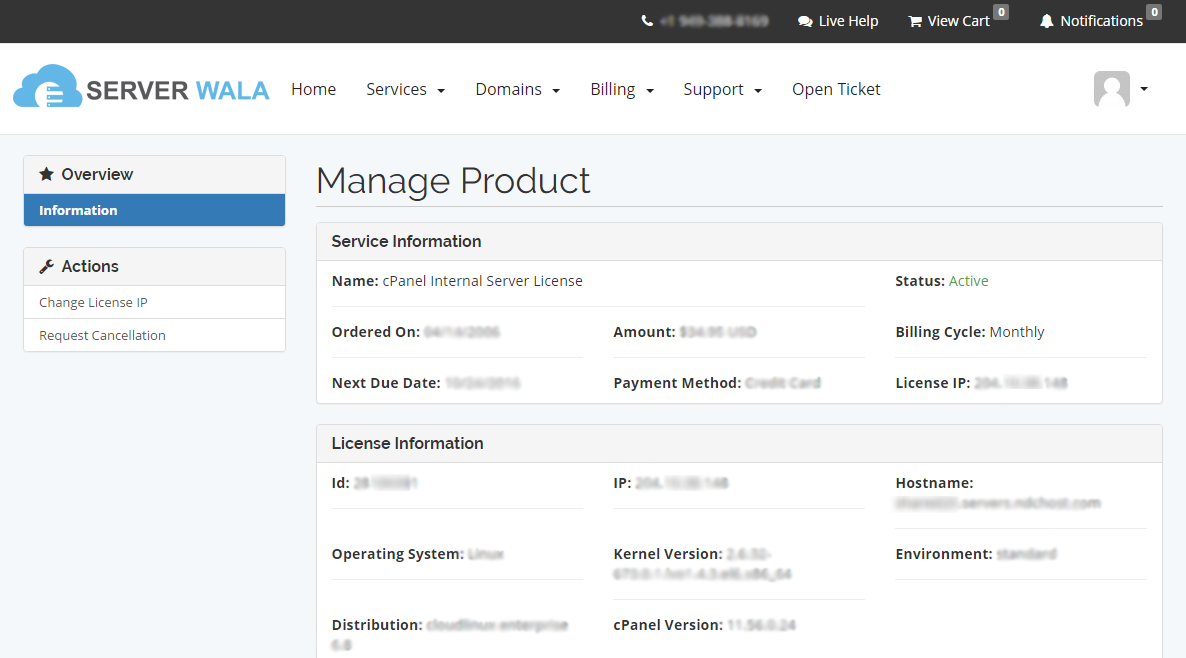 The Benefits of a cPanel License
cPanel grants permission to monitor real-time statistics of the website to the owner. Domain account owners are allowed to manage email accounts, FTP, Sub Domains, website traffic, files, backups, and many more items.
You can manage your web hosting account or whole server easily and effectively after buying your own cPanel License.
Web Interface with complete server management.
In this, you will own your domain access, Reseller, and separate administrator.
Get Unlimited Domains on individual Server.
Get Fully Branded cPanel Licenses.
Get cPanel Licenses in Multi-Languages.
In cPanel Licenses, you will get a free Anti Virus.
Owner Interface with the fully performed domain.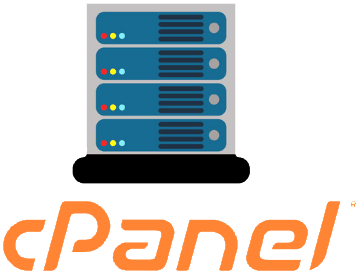 Frequently Asked Questions
Serverwala offering cPanel external licenses in cPanel Metal License and cPanel Cloud License. For our running customers, we offer some different solo to serverwala cPanel Unlimited Licenses options with some different ranges.
cPanel has changed the name of the only license types. "cPanel dedicated license" is now updated and is known as "cPanel Metal license" and "cPanel VPS license" is now updated and is now known as "Cpanel cloud license".
cPanel bills now basically based on the numbers of actual accounts of cPanel. Addon domains and parked domains do not fall within the account limit. If you are using 6 cPanel account with no addon domains then your cPanel account limit will be "6" and if you are using 1 cPanel account with 6 addon domains than your cPanel account limit will be "1".
The running license of the customer will be changed to the new licensing model.
Now cPanel is now going to stop offering yearly licenses so we are not able to board any other billing period for monthly cPanel Licenses moving forward. If you purchase a yearly package of cPanel license, then we will upgrade your credit account to cover the license fee at a remaining time of license expire.
Basically our cPanel licenses are the same for all customers. Our license price will apply in any case of the number of cPanel licenses.