Supervise your Cluster Services
Manage load with optimal performance and experience enhanced uptime with Our Cluster Server.
Smart Way with Perfect Space
Cluster Server manages multiple dedicated servers with a single system, furnishing the easiest ways to serve greater availability with seamless performance. Get the smart solutions from our experts and know how we hailed your business challenges with smart clustered hosting solutions.

Optimal Performance
Manage workload with Next generation and customized hardware

High Availability
Best-of-breed servers with a strong processor, efficient network, and security.
Database Storage
Store world-class quality data in the enormous centralized storage solution.
SERVER CLUSTERING:-
In the tech-oriented world with increasing enterprise networks, the growing interests in application servers are also demanding. If you build or run any applications and far reaching websites for your business products and services, you would expect more user traffic or an increasing ratio of your target customers. Despite this, you won't like it if your customer raises your site bounce rate due to network failures or interruptions. Although, using the high end solutions is not yet enough to manage your business. That's why Serverwala offers a wide range of cluster server services for the end customers.
How does a server cluster work?
A Server Clustering is the multiple servers grouped together and operated from a single system to ensure their users get higher availability, upgraded services, and load balancing. This makes sure the customer application process easily without facing any failures of the network.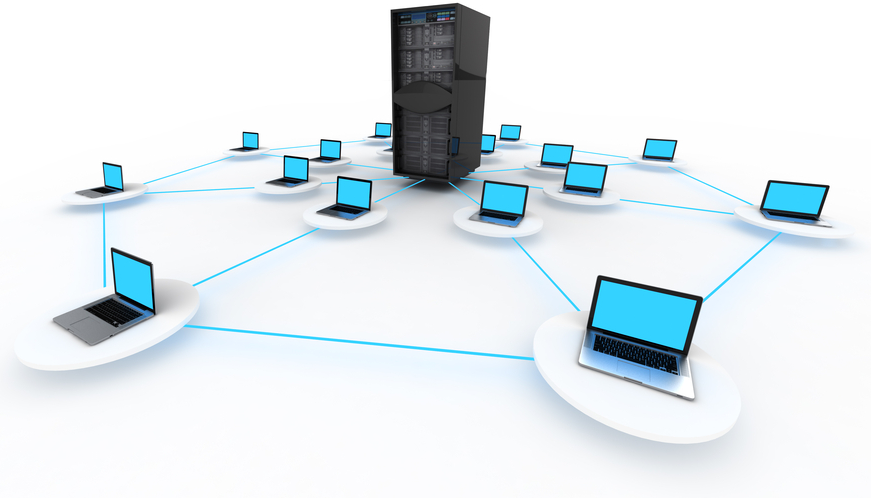 WHAT IS THE PROCESS OF SERVER CLUSTERING?
Server Clustering is the upgraded technology that empowers you to continually work with your business website even after one server's failure. This high-end technology builds independent servers to help multiple organizations, data centers, and large enterprises. This is basically working as a one-stop solution, ensuring the customer gets the high availability of services. In simple words, network failure in one server won't affect other channels; it redirected to another and managed the workload. The primary task of Cluster Server is to make sure every client gets the constant accessibility of server-based support for their business. This technology is developed for high memory consuming applications and broadly used in file servers, database servers, messaging servers, and print servers.
WHY SERVERWALA's SERVER CLUSTERING SERVICES?

Advanced Software
Specifications:
We know to run your site perfectly, only making the smart choice of operating system and customized hardware is not sufficient. That's why we give equal importance to your software requirements. We know appropriate applications must be a major aspect in order to make proper use of the Server Cluster Environment. Thus, we ensure enhanced software specifications.

High-level Server Cluster Environment:
Powerful hardware plays a major role in retaining the developer friendly server cluster environment. Keeping this fact in mind, Serverwala offers a strong pack of customized hardware. We use the best in state server designed so they can mutually be grouped to create the server cluster environment. We always check the hardware compatibility while buying the server to serve end user experience to our customers.
Decent Judgment of the
Applications:
We at Serverwala, Continuously enhance the processing time devoted to every task. Thus, get easily analyze the importance of individual applications. To develop the actual server cluster environment for our clients, we schedule timing for each application. We also assist our clients and give proper guidance to manage their servers in case of network failure. In order to get the best output, we ensure the most important applications get adequate use of the remaining processing power.
Enjoy primary perks of Managed Cluster
Scalability ensures you get the upgraded resources when a major increase in traffic spike occurs with zero downtime. Expand web services (memory, space, database storage) accordingly when hit with high traffic.
Increased resource Availability
The server cluster is designed for fault-tolerant. This ensures one server network's failure won't disturb the other applications and data run on the server.

Clustering empowers you to experience the optimized performance due to the load balancing principle in which world load redistributes to the rest of the servers if a single server stops working.

Server Cluster Environment ensures you will get user friendly and simplified management for your large and fast growing systems with excellent balance between data and management.
What are the Exclusive Factors of Serverwala's server clustering services?
We at Serverwala value your business niche, hence design the server clustering services perfectly according to trending technology in order to provide a way to run your business smoothly. We understand that the server cluster works on the load balancing principle that allows sharing workload across multiple servers. The exclusive benefit of opting for Serverwala's cluster server services is that you can independently run your business without depending on one server. With us, you will get assured to make a bunch of happy customers.
Here are some key aspects of Serverwala's server clustering services
1. Expand Upto 32 Nodes Network
2. Supportive for all Windows Versions
3. Complete balance Load between TCP and UDP traffic
4. Used for web, ISA, VPNs, media, and terminal servers.
Don't hesitate to get the best solution from an Expert
Connect with our experts to get world-class clustered solutions and free guidance via Live Chat.
You get the potential clustered solutions from our devoted Technical Account Manager, with the support of our in house technical team of Architects, sys Admins, and Software partners.
Let's Connect
We are ready to lead you in managing the server clustering.