10GBPS Dedicated Server
Serverwala Provides the Best & Cheap 10GBPS Dedicated Server with Fully Optimized Speed, Security, and Scalability. You will get more reliability and stability with our secured dedicated server to manage and handle your heavy workload easily without any interruption.
When You Expect Performance
The best 10GBPS Dedicated Server features at an affordable price.

We operate our own network with trained technicians on staff.

All Server Wala Dedicated servers are housed in secure cabinets only a limited number of people have access to.

We have 4 layers of security at each datacenter. Armed security staff, visitor screening, two-factor authentication scanners, and recorded CCTV video surveillances.

Server Wala is environmentally conscious utilizing environmentally friendly electric power where possible.
Get a Custom 10GBPS Dedicated Servers As Per Your Demand
We Offer a Custom Range of the Best Dedicated Servers Perfect For Your Business Demands.
Request Custom
Cheap 10GBPS Dedicated Servers with All the Amenities

Performance
A Windows or Linux dedicated server provides you with 100% of the system's capabilities. No one can steal your resources, and there is no virtualization overhead.

Full Control
Admin/root access to your Windows or Linux 10GBPS Dedicated Servers gives you full control over the customization of your server's hardware and software.

Security
Dedicated servers are inherently more secure than a multi-tenant cloud or virtual environment. HIPAA and PCI compliance are more easily achieved on dedicated servers.

Value Of Money
There is no better option than a cheap dedicated server with 10 gbps port when you are trying to find the best balance between maximizing performance and minimizing cost.

Private Networking
You can now connect dedicated servers to your private cloud through our private networking feature, you increase your connectivity internally without being connected to external networks or even the Internet.

Additional services
Serverwala offers an array of software services to take your unmetered dedicated servers to the next level. From client management software to billing merchant accounts, we've partnered with innovative organizations to offer you add-on services to optimally and seamlessly run your business.
Best 10GBPS Dedicated Server Use Cases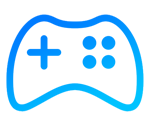 Gaming
Video Streaming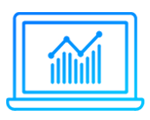 Trading Platforms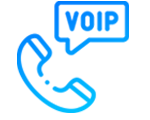 VoIP Providers
VPN Companies
Client Reviews For Serverwala
Frequently Asked Questions About 10GBPS Dedicated Servers
Although we state our fully customized servers go online within 24 hours the reality is most of them are deployed within just 4 hours from the time we receive payment. We offer a handful of pre-built, pre-configured servers that deploy in about 7 minutes.
Any of our "non-instant" dedicated servers can be customized however you want with thousands of possible options. We provide options from one processor to four processors, one hard drive to 100 hard drives, 8GB RAM to 1000GB RAM, and everything in between. Most fully customized servers deploy in less than 4 hours from the time we receive your payment.
Instant Deployment servers are pre-built and already racked up within the data center. Customization options are limited to the operating system, software, bandwidth, and add-ons like firewalls and backups. There are no options to customize the hardware. Instant Deployment servers typically deploy within about 7 minutes of submitting your payment.
We provide a full 1Gbps dedicated port that you can max out whenever you need, for as long as you need. You are connected to the same Intelligently Routed blend of 8 transit providers included with our standard metered bandwidth options. You will never be billed for overage with this plan unless you have specially requested a 10Gbps port, otherwise, you are capped at 1Gbps. If you were to max out this port for the duration of an entire month you would experience roughly 330TB of throughput.
We provide hardware-based RAID with far superior reliability and performance than software-based RAID solutions. After you have selected a second hard drive in your cart, RAID 1, 5 and 10 options will be presented.
Each server can have our proactive Managed Services by on-site technicians added to it. Information about this service can be found on our Managed Services page.
Upgrade to a better CPU, more RAM, and more hard drives quickly and easily at the time of your convenience. Open a trouble ticket with our Sales Team for pricing of the upgraded hardware and on acceptance we will coordinate with you to determine the best time to perform the upgrade.
Each dedicated server comes with a free single IP address. You can purchase up to 5 IP addresses with each dedicated server and additional IP (more than 5 IPs) addresses can be purchased upon request. You may have to submit ARIN justification forms as well as submit to additional terms depending on the number of IP addresses desired.
When purchasing you can buy from various Linux distributions. We offer the recent, stable versions of the most popular Linux OSs (CentOS, Debian, Fedora, Ubuntu, VMWare ESXi, FreeBSD, and CloudLinux) and Windows OSs (Windows Server 2008 R2 Standard, Windows Server 2012 R2 Standard, Windows Server 2016 Standard). for all dedicated servers.